Academic Director's Welcome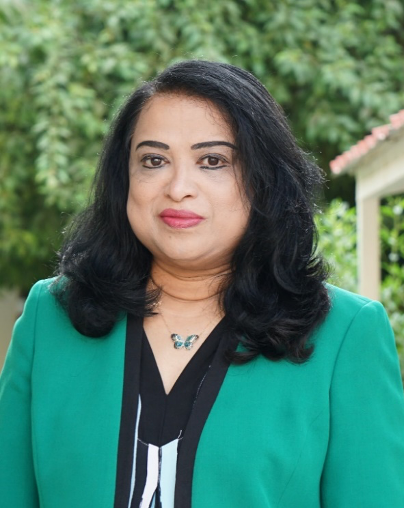 It is with great pleasure and pride that I welcome you to the Multinational School (Multi). We are an enthusiastic and vibrant community of students, teachers, and support staff of different nationalities, all unified with a common purpose of providing a schooling experience to our students that is unique and exceptional in everything we do.
Students at Multi enjoy a caring and safe environment where they are challenged and encouraged to achieve their full potential. Our school strives to develop committed individuals who embrace global challenges with ease.
Our students are equipped with the skills required to take on global competitions and achieve remarkable results. We teach them to be "ethical and critical thinkers" who become culturally sensitive, respect differences, and embrace diversity. We teach them to be self-disciplined and responsible individuals. Our school provides each student with the gentle and firm support that is needed for them to develop their personalities and to grow and become leading future global citizens.
Our motto of 'Distinction in Diversity' guides us in our approach to educating students that come from diverse nations, cultures, and backgrounds. Our inclusive feature encourages students of varying talent, competence, and aptitude to aim for their best. Our Special Needs students receive exceptional care and support. Every student is encouraged to thrive in our school, and we ensure that no child is left behind. Every achievement, big or small, is celebrated and cheered enthusiastically at the "Multi." Our students experience a strong sense of caring, sharing, and community support, which are the core values our students retain with them as they prepare for life beyond school.
At Multi, we take pride in the extensive facilities and our extended family of professionals that help to create a unique environment enjoyed by our students. We welcome you to take a tour of our school and find out more by registering your interest on this page. For any further discussion you may wish to have, you can reach out to me personally at academic.director@mnariyadh.com